Tag Archives:
Special Effects

This was a project that I decided to take on purely on the bases that I have always wanted to create a werewolf.
Dense Fear and Dense Fear 2 are both written and directed by Newcastle born Tony Gardener. The films have become a labour of love for Tony which he has been making over several years. Much of the film Dense Fear 2 had been shot before I became involved. I originally was going to supply Tony with a few simple make-ups and a werewolf puppet head that I had sculpted for a personal project several years earlier.
However publicity got involved, professional film making friends took an interest and became involved and suddenly I was nolonger just doing a few bits and bobs, I was now creating a full transformation on a very low budget.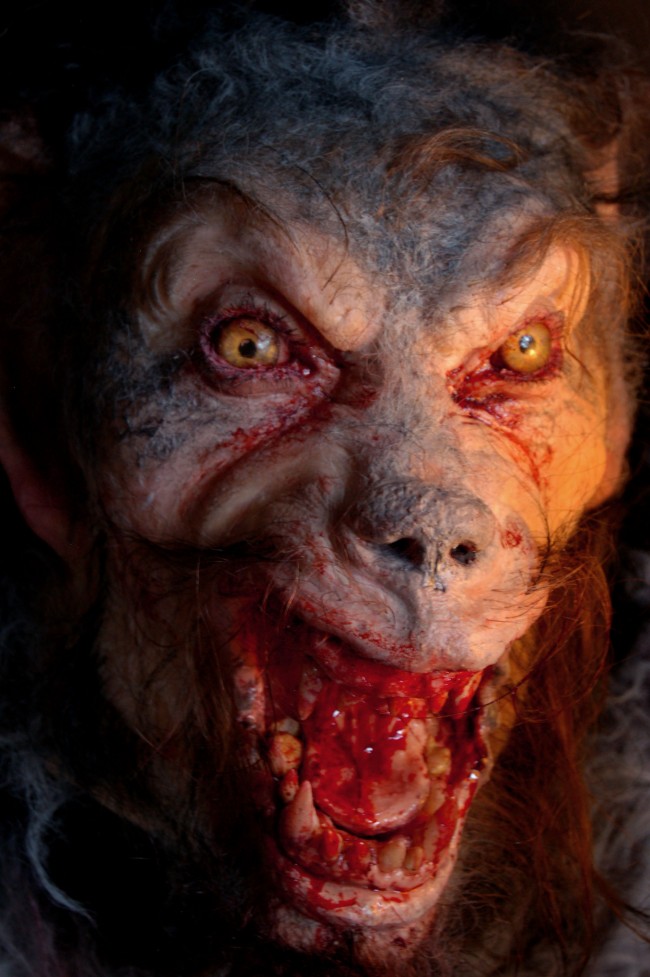 Impossible? Realistically yes, but if you're willing to put in the time (5 months unpaid evening work) the impossible for low budget films became possible and Tony got to reshoot his transformation. The full sequence will be showcased on here soon…I hope 🙂 Hurry up Tony and finish the film.
Below you can see 'The Making of' film, and some workshop images, cheers guys!
Making of Dense Fear Transformation sequence from Fantome Line on Vimeo.
Some making of pictures!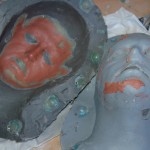 GRP moulds before cleaning, to be ready to fill with silicone gell.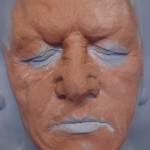 The appliance sculpture.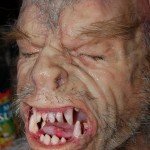 The first puppet head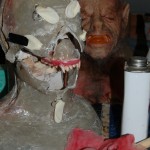 Underskull and crude mechanics.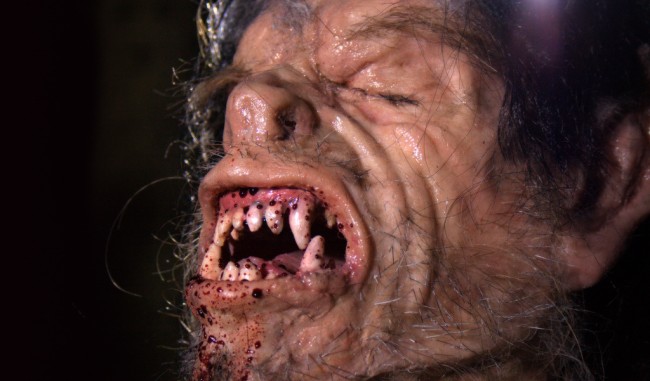 Here it is….this is the graded version to match Tony's film, their is a higher resolution version on Vimeo which I hope to add in the future.
Their is a load of things I'd do differently next time should I be lucky enough to get the chance, from better materials, better hair work, better this and better that. Hope you enjoyed and you can see Tony's full length feature on YouTube.
Posted in
Portfolio
Comments Off

on Dense Fear