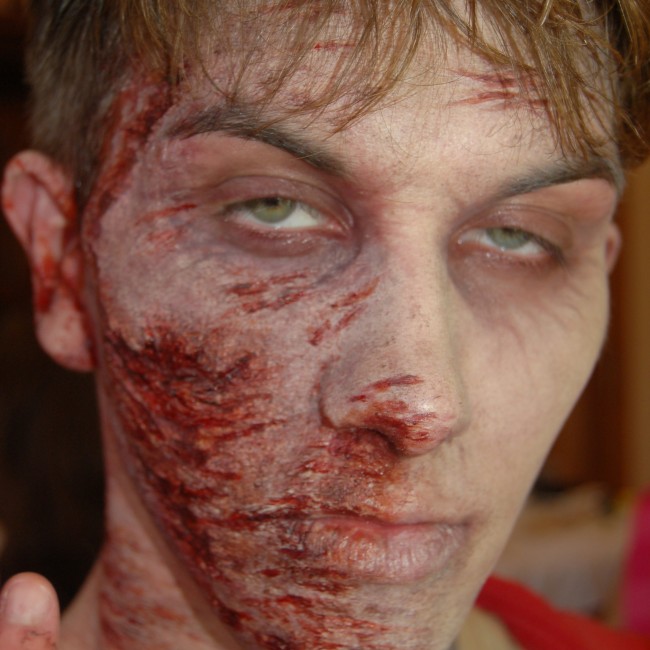 The award winning short film GhostStreet was the brain child of Newcastle upon Tyne based production company Dene Films.

The film tells the story of the supernatural and other worldly events that a girl experiences after she is knocked over by a speeding motorist when making her way to school.

The film featured a number of make-up challenges which where designed and created by leading make-up artist Michael Birtley. Knowing that he had a huge workload and wanting to do something spectacular Michael gave me the call to help him create the 'skater boy' make-up effect.



So I helped Michael take a lifecast of the young actor, Lee Fox Williams. from that I sculpted up the face appliance that was later cast from gelatine. I then assisted Michael to apply the make-up, additional cuts and grazes were created with the use of Bondo, a mixture of Pros-aide adhesive and Cabosil.